Photo courtesy of my sister.
Our apples on our trees are starting to become pick-able, and picked they have been! We have two trees, and we're waiting on the other tree as the apples are smaller. These are green, those are red and green. We don't spray our trees (or at least we haven't yet so far) so lots of them have bad spots but you can always cut out bad spots. :-)
And then, this morning, Mom whipped up this WONDERFUL breakfast with our freshly picked apples: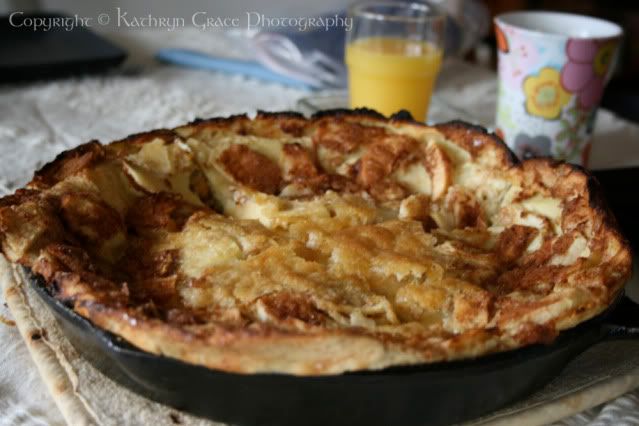 A German apple pancake, baked in a cast iron skillet... OH. YUM. Wish you could have been here to enjoy it with me! (On second thought, maybe not, more for me! :-) ).
Anyway... just a little snippet from our daily life... I have some more serious posts mulling around in my head - I realize it has been quite I while since I did one of that nature. Thanks for stopping by!